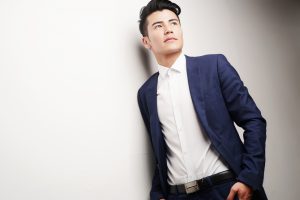 The fashion industry is a multi million pound industry. There are changes in fashion often enough that people need to buy clothing on a regular basis if they want to stay with the current trends. There are a few classic designs that will stay in style for a few years, but these are rare pieces. Even basics of a wardrobe such as a black dress or skirt will go out of style because of its length or darting details.
Women have more of a challenge to stay in fashion. There are many more details to women's clothing and also different expectations on what to wear for different settings. Men have a much more basic wardrobe. Men's dress shirts may change in cut or collar size, but the variations are not very pronounced. For blue collar workers and those that have more casual work settings the basics rarely stand out as last year's fashion statements. Like men's dress shirts the cut of a jean or khaki pant may vary, but people are not going to be able to guess what year it was purchased.
Have you ever though about how much easier it is for men to be dressed appropriately? For men that work in a casual business dress office setting the same outfit can take them from one activity to another. A pair of khaki pants and a knit polo shirt is acceptable in the office, on the golf course, in church services and running errands. Name one outfit that a woman can put on that can be worn in all these settings and still be considered acceptable. There is not one. The same is true for formal settings. Men's dress shirts can be worn with a trouser and tie and that outfit can take them from a board room to a restaurant to a night on the town. If a woman wears the same clothing from work to social settings she is looked down upon. Certainly our society is becoming much more casual in our dress; however the expectations on women remain to be different than for men. My husband has a few classic, well made shirts that he has worn for fifteen years that he purchased from Gibbs Menwear. The sad thing is that each time he wears it he is complimented on it. There is not one item of clothing that I could pull out of my closet from fifteen years ago that would be acceptable to wear today.